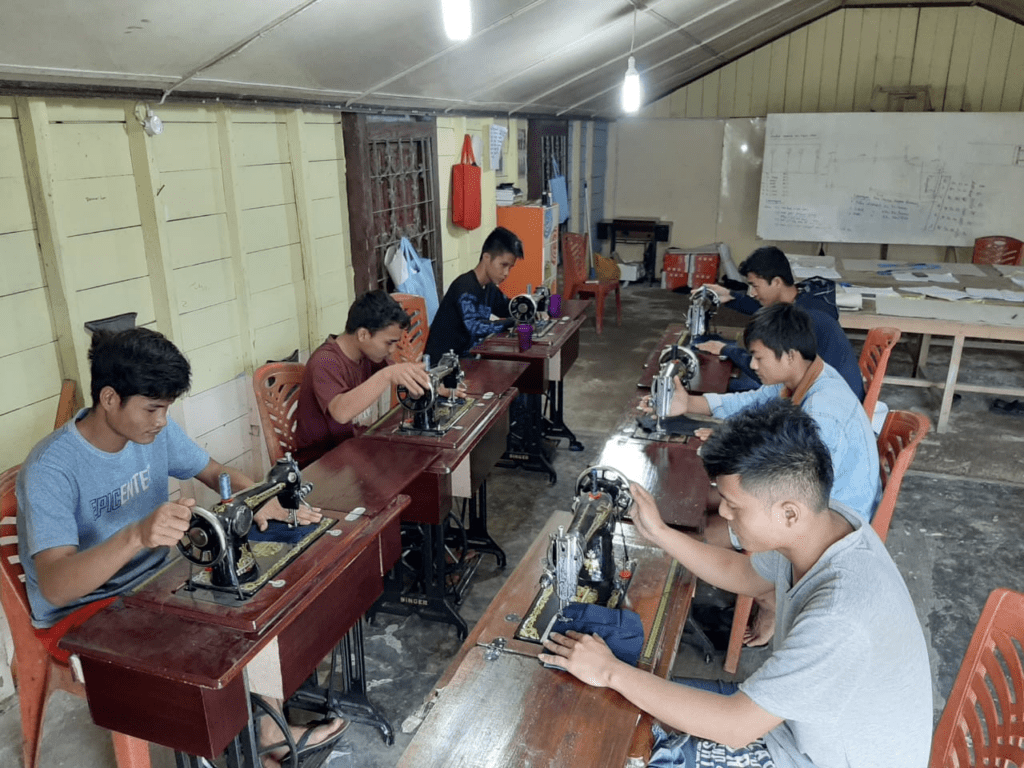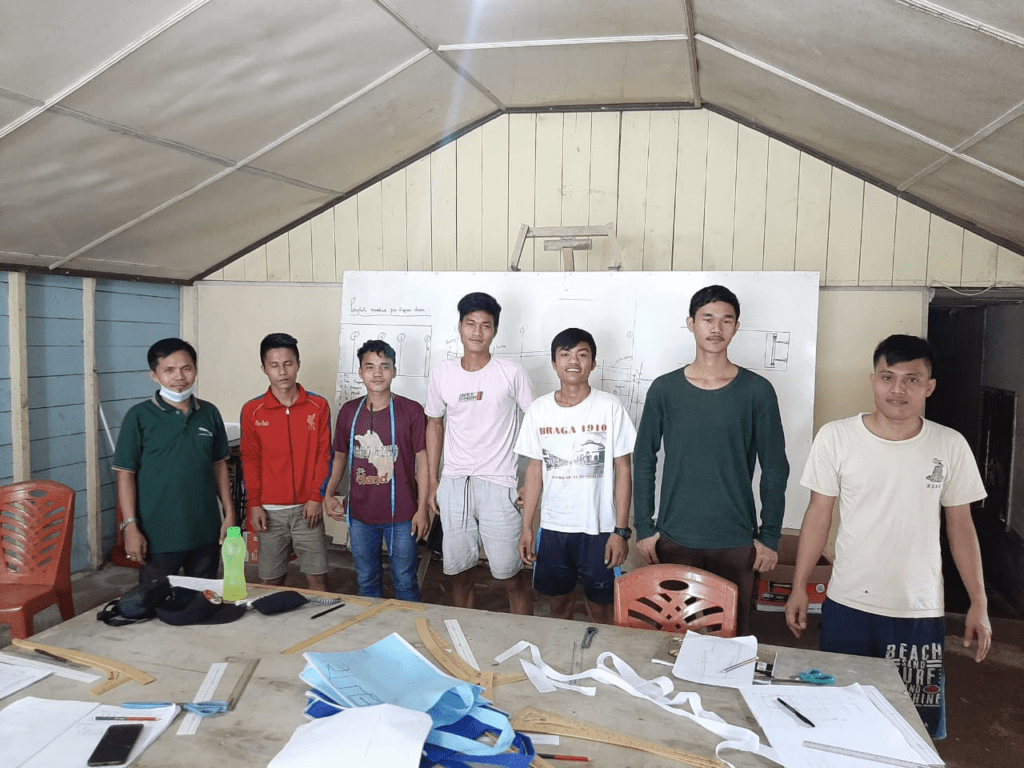 "Look at the nations and watch- and be utterly amazed. For I am going to do something in your day that you would not believe, even if you were told." Habakkuk 1:5
Greetings! Pictured above is our men's sewing class that is currently in session. We are so excited to be able to share that while travel to Indonesia is not possible without a semi-permanent Visa, the good work that God has entrusted to Jochebed's Hope continues. THANK YOU for continuing to make that work possible. As we have mentioned before, the daily ongoing care for those we have committed to has not been interrupted. Salaries, food, clothing, school supplies, and medical care have been delivered and supplied as usual. So, in spite of many unknowns, our Nias and Jakarta family have not had to wonder about these things. For that, we are so grateful. God has faithfully provided, through our caring donors, the means by which all of the needs of our staff and students are being met. We praise the Lord, and thank you for being the hands and feet of Jesus during a challenging and uncertain time. We rest in God's promises, and love to repeatedly consider the verse above from Habakkuk. Certainly, He is working on something amazing!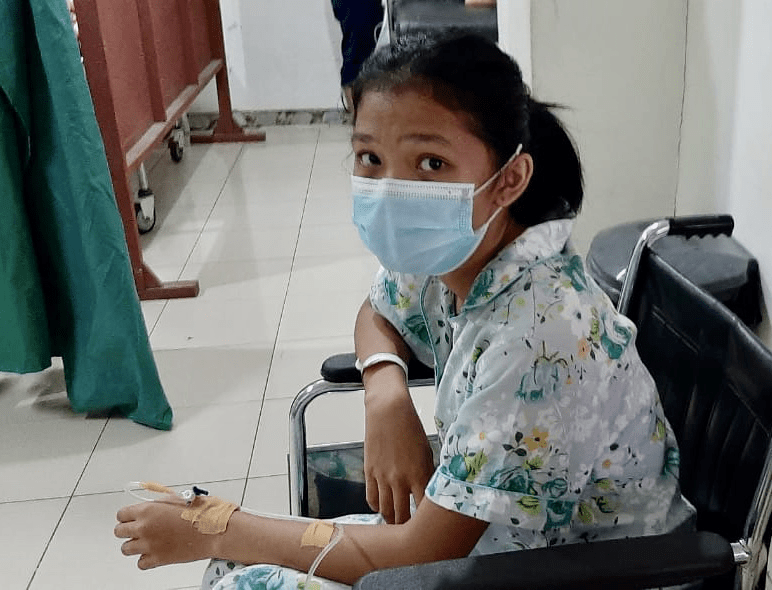 We were told that Nevrit, one of our students living in the children's home, needed her appendix removed. She received surgery, recovered well, and is back to participating in school and other activities. We are honored to be involved in her life in such a way, and look forward to the day when we can see her in person again.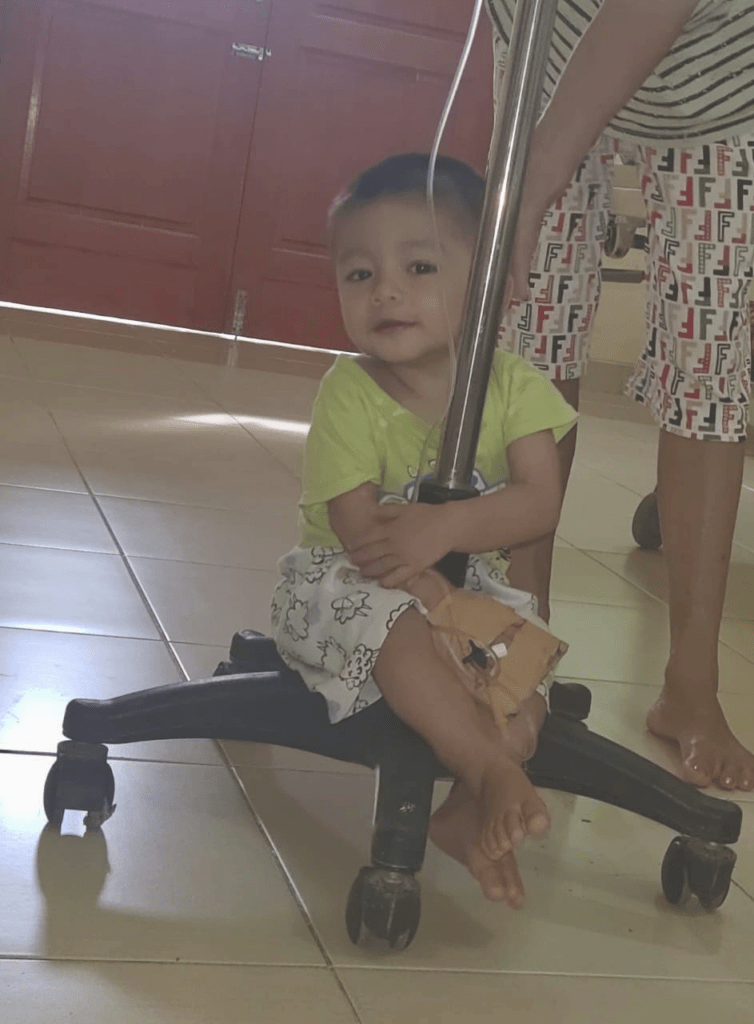 Selin's young son, Axel, was taken to the local hospital with fevers. He was admitted for fluid and medication, and is now home and well. Selin and her husband, Ofrel, are expecting their second child this month! We are excited to be an encouragement to this growing family. Please pray for mom and baby to have a healthy delivery, and for Ofrel and Selin as they work to adjust and support their young family.
Sadly, the gentleman who was overseeing our property in Gido, where the ladies' sewing classes take place, was injured in a motorcycle accident, and later passed away. Amos leaves behind a wife and four young children. We are happy that his wife, Nolima, has decided to stay on our Gido campus, and continue with her job cooking for the sewing students. Three of the children live with her and go to school in Gido. One of the girls has joined our students at the children's home in Gunungsitoli. Please pray for Amos's family as they grieve and adjust to life without him.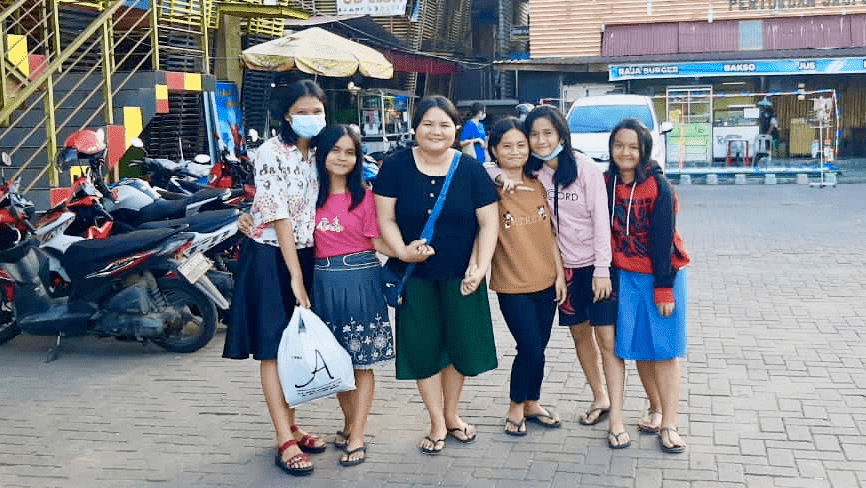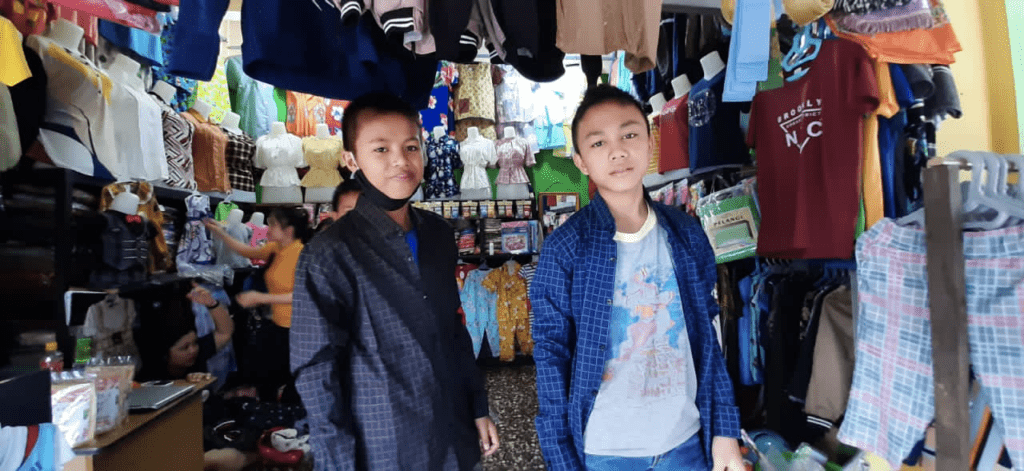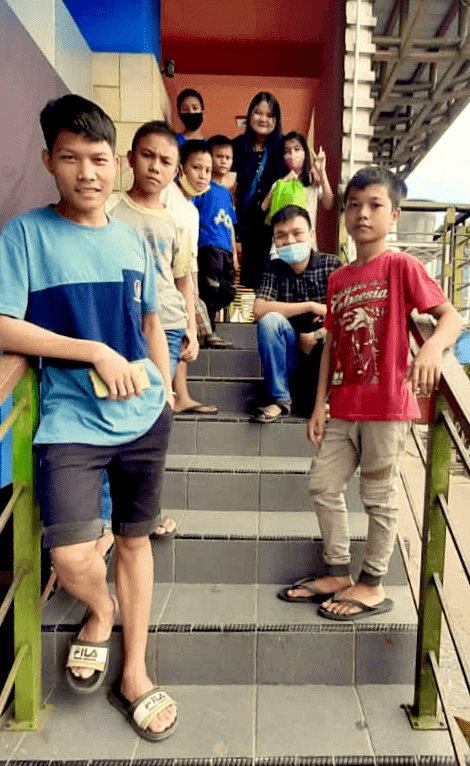 One of the fun things that we have missed about not being able to visit has been taking the children shopping for necessities and school supplies. Shown are photos shared by Suma and Selin of their shopping trip. Many of you shared in the excitement by donating specifically to this cause. The children are grateful, and they enjoy the day out together. We are praying and looking forward to the day we can share this with them again. Thank you to all who participated!
The women's sewing class has been busy learning and creating! They have made more than six pieces so far. They make their own patterns, and learn to construct different styles and utilize different materials. Lace is very popular for dresses, and some know that it can be difficult to work with. They are doing a beautiful job!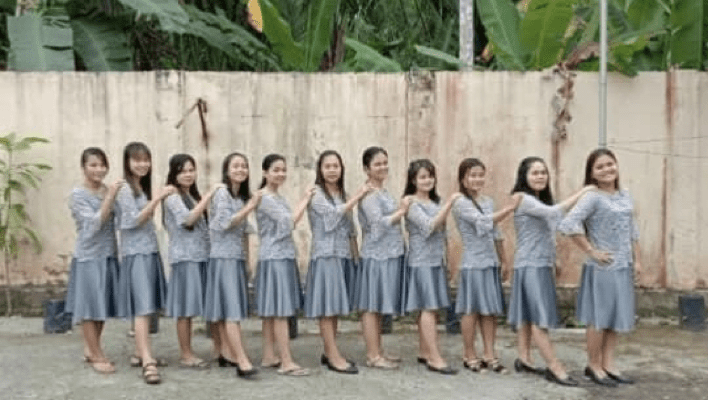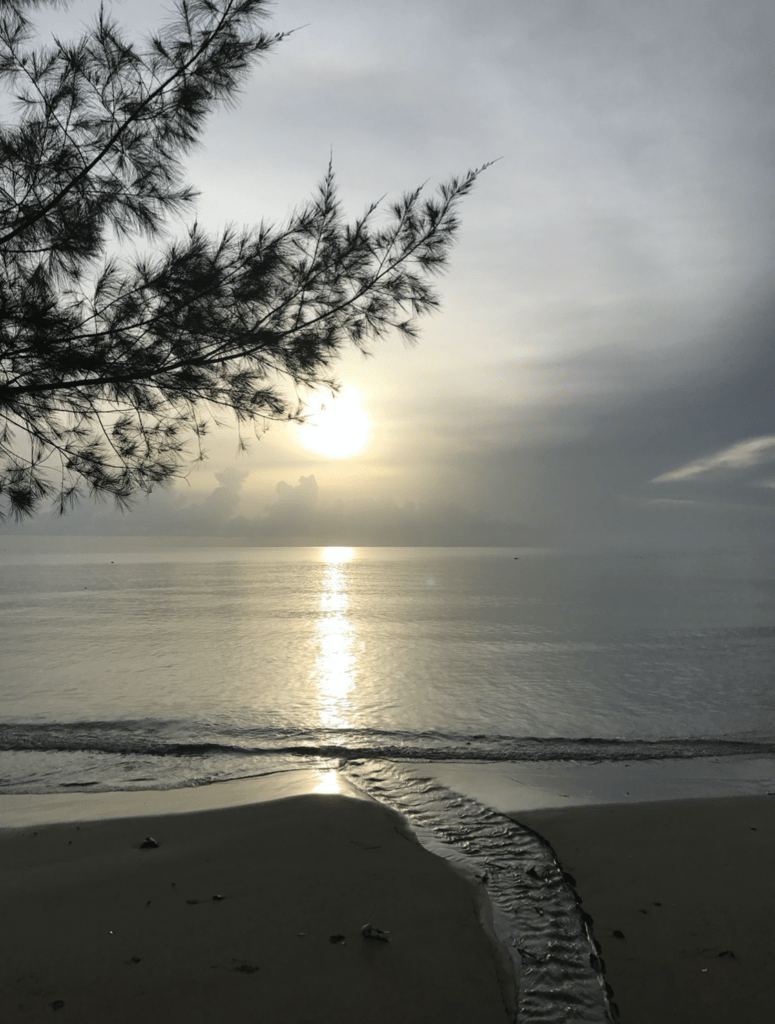 This photo is taken from the back of the children's home, outside the door of Suma's apartment. We have stayed in the apartment on past visits, as have other missionaries and visitors. When Selin began working with Jochebed's Hope, she moved into this apartment until she took over the job of supervising the girl's dormitory. When Suma joined the staff, he moved into this space. The view out this door is a beautiful reminder of God's power that is so evident in His creation. This scene might be similar to the landscape around where you live. Here in Nebraska, it is not something that we see often. Our landscape is much different, but still so beautiful. We are so thankful that God has allowed so many people from such different places and backgrounds to be bound together by His loving hand. To care for one another in ways that strive to demonstrate to the world that He exemplifies love and grace that is unlike anything on earth. Thanking God for your part in this story, and praying for the amazement of Habakkuk 1:5 that is to come.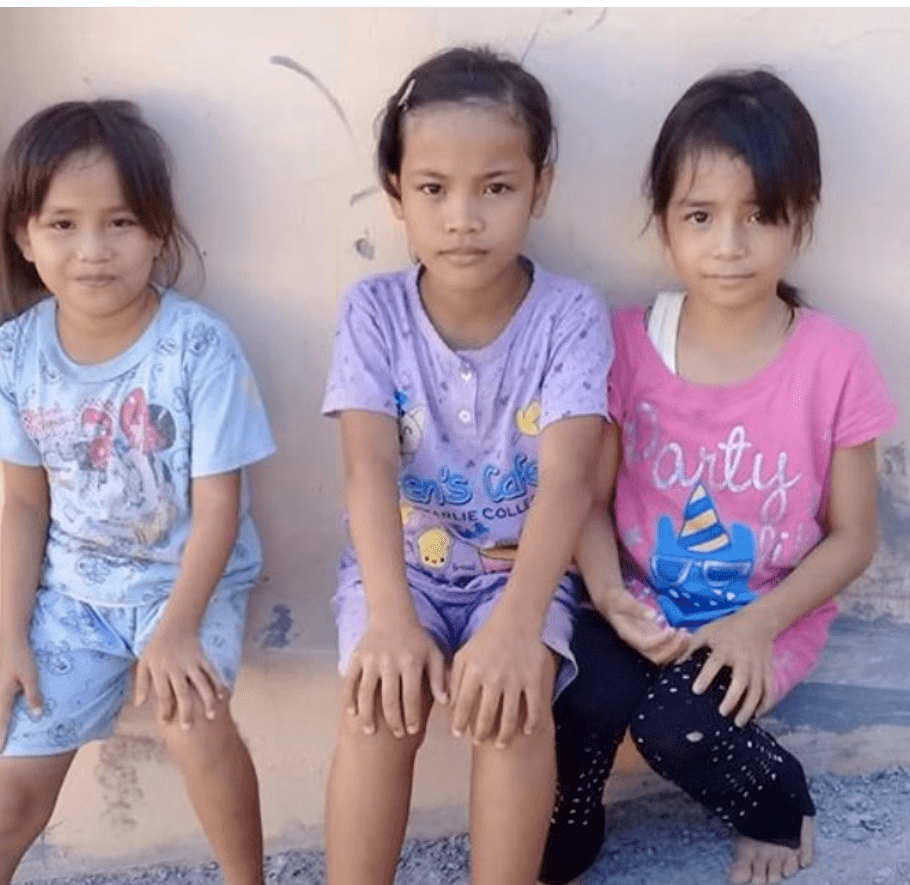 Administrative expenses are covered by designated giving, so all donations directly benefit the staff and children of Jochebed's Hope, as well as churches in Jakarta and on Nias as they serve in their communities. Thank you for loving your neighbors in Indonesia with us!